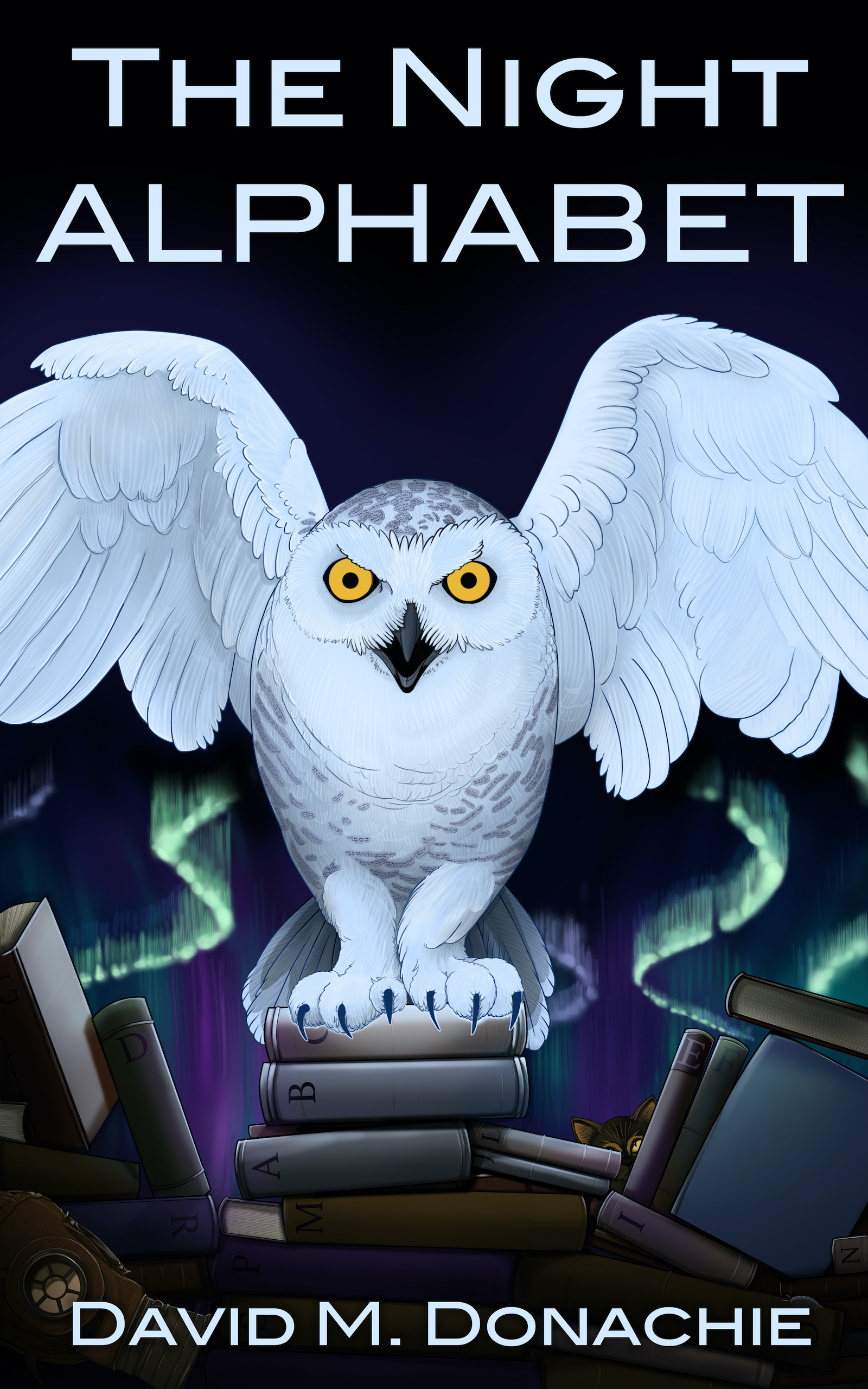 Welcome to my website page for news and more about The Night Alphabet, my short story collection of the weird and the strange.
What would you do if they turned your wife into a Powerstation? How would you react if only you were awake? What if you found a gap into another world hidden inside your house? What if you were asleep and couldn't wake? The Night Alphabet brings you twenty six stories from the edge of night; find the answers to these questions, and many more, inside.
"I was utterly gripped from start to finish, and enjoyed every moment. Every time I tried to put this book down, I told myself: 'Just one more…'" — Matt McAvoy
"I, for one, cannot wait to see what else David dreams up in his next book!" — Jayson Headly
"this book will invite you into the imagination of a writer trapped in the dark" — Chantel De Beer
Availble now on Kindle and Kindle Unlimited, and in Paperback.
About the Book
Have you ever had a dream so wonderful it followed you into the waking world? Do you lie awake, listening to the creaks and groans of a settling building, and believe that something strange and terrible is happening? Have you ever been unable to tell the dream from reality?
The Night Alphabet is a collection of 26 short stories dragged from the edges of sleep: marrying nightmares to detective fiction, ghosts to science, and the weird to the nonsensical. Author David Donachie weaves stories together from the ideas that cross the dozing mind, creating fantastical tales which will take you deep into the dream world and beyond. Inside you will find: cloud castles, flooded cities, haunted dreams, aliens, talking heads, insomniacs, and lots of cats.
Learn More
Reviews
Want to find me online?